Cardiovascular disease is the leading cause of death worldwide, coronary artery disease (CAD) accounting for half of all such deaths. And at least 25% of patients experiencing nonfatal acute myocardial infarction or sudden death had no previous symptoms1. Do you know that a 1999 study2 confirmed that coronary artery disease is ubiquitous between the ages of 17 and 34 years? The disease process at this stage is too early to cause coronary events but heralds their onset in the decades to follow. All of these facts make it clear how crucially important is to identify asymptomatic individuals for implementing preventive strategies. This is exactly the main focus of the Healsens platform. In this article, we will talk about another medical test that allows you to determine the presence of cholesterol deposits in the arteries. We're talking about Coronary Artery Calcium Score Test or CAC test.
This article was last reviewed by Svetlana Baloban, Healsens, on January 24, 2020. This article was last modified on 7 February 2020.
Cardiovascular Disease Risk Assessment Models
To assess the risk of heart disease it's very useful and highly recommended to apply "Total risk scores" as the initial method of stratification. Although it is only able to predict only 65-80% of future cardiovascular events. The Framingham risk score is one of the most widely used methods and is also calculated by Healsens. The Framingham Risk Score was first developed based on data obtained from the Framingham Heart Study, to estimate the 10-year risk of developing coronary heart disease
There are other estimates of risk stratification assessment algorithms such as the PROCAM score or the European SCORE-system for an individual's global 10-year risk of acute coronary events.
So, pursuing the goal of preventive care and screening, which means finding problems long before they bring about health issues, and continuing the topic cardiovascular diseases, we take into account the assessment and correction of fats (such as cholesterol) in the blood, as well as such critical risk factors as homocysteine levels ​​and CRP, which are often overlooked. Taking into account all these tests let describe when and why Coronary Artery Calcium Score Test will be relevant and more preferred to the personal preventive program.
RELATED ARTICLES
Despite the fact that the majority of heart attacks are caused by soft, or unstable, plaques, the presence of hard, calcified plaques in your coronary arteries is a very important factor. So, there is a direct correlation between the content of hard and soft plaque in the arteries. This dependence is determined by the fact that the body isolates unstable plaques using calcined deposits, therefore, the rate of formation of hard plaque is also related to the number of soft plaques.
You can find out how much hard plaque and indirectly much more dangerous soft plaque you have by using ultrafast or electron beam computed tomography (CRT). This study is also known as the Сoronary Artery Calcium Index or CAC test. CAC test takes cross-sectional images of the vessels that supply blood to the heart muscle, to check for the buildup of calcified plaque, which is composed of fats, cholesterol, calcium and other substances in the blood. This calcium is different from the calcium in bones and has nothing to to with too much calcium in a diet.
The measurement can help a doctor identify who is at risk of getting a heart disease before that person shows any signs or symptoms. So, this screening test should be assigned in an early detection program. Below we can determine the criteria for adding this test to a personal preventive medicine list.
The CAC score was studied in association with other traditional risk score systems, especially the Framingham risk score, showing the following advantages: independent added value in the prediction of all-cause mortality and mortality due to coronary disease in asymptomatic individuals; and shifting in the category of coronary artery disease risk-60% of atherosclerotic coronary events occur in patients categorized as being at low or intermediate risk according to the Framingham risk score. As an example, among patients at intermediate risk according to the Framingham risk score and with a CAC score > 300, which would place them in a high-risk category, the 10-year event frequency therefore is approximately 28%. And that means, the CAC score adds value to the Framingham risk score and to other methods, providing a substantial increase in the accuracy of the risk stratification.
The CAC score is also an independent predictor of the risk of major cardiovascular events3, with demonstrated superiority over the Framingham risk score, C-reactive protein level, and carotid intima-media thickness.
Follow us on Facebook|| Instagram || Telegram || Youtube
Interpretation of the Coronary Artery Calcium test result
The values obtained from the CAC score can be interpreted and classified in two ways:
using the absolute values with fixed cut-off points;
and adjusting values for patient age, gender, and ethnicity, as well as calculating distribution percentiles in the general population through the use of several population databases, the Multi-Ethnic Study of Atherosclerosis (MESA) being the most widely used.
The result of the test is usually given as a number called an Agatston score. The score reflects the total area of calcium deposits and the density of the calcium.
Normal Coronary Artery Calcium Score
A score of zero means no calcium is seen in the heart. It suggests a low chance of developing a heart attack in the future.
A score of 1 to 100 means low risk of future coronary events; low probability of myocardial ischemia.
A score of 101 to 400 means increased risk of future coronary events (aggravating factor). It's associated with a relatively high risk of heart attack or other heart diseases over the next three to five years.
A score greater than 300 is a sign of very high to severe disease and heart attack risk.
Based on the Agatston method, the percentile can be calculated on the MESA website (http://www.mesa-nhlbi.org/Calcium/input.aspx) by inserting the patient CAC score, age, gender, and ethnicity. Patients diagnosed with a cardiovascular disease (acute myocardial infarction, angina, stroke, or atrial fibrillation), those using nitroglycerin, and those with a pacemaker, as well as those having undergone angioplasty, myocardial revascularization, or any other cardiac/arterial surgery, along with those under treatment for diabetes, should not be included in this analysis, given that they were not included in the MESA population.
National Cholesterol Education Program guidelines recommend intensification of low-density lipoprotein (ldl) cholesterol reduction in patients with multiple risk factors and a CAC score above the 75th percentile. Other studies have correlated CAC scores with the use of statins and aspirin in primary prevention.
Use of the Coronary Artery Calcium test in people with diabetes
Patients with diabetes present a risk of cardiovascular events similar to that of patients with a clinical history of atherosclerotic disease. The presence of any degree of CAC in patients with diabetes mellitus translates to a higher risk of all-cause mortality than in patients without diabetes. However, the absence of CAC indicates a lower risk of death in the short term, and the annual mortality rate is similar to that of diabetes-free individuals.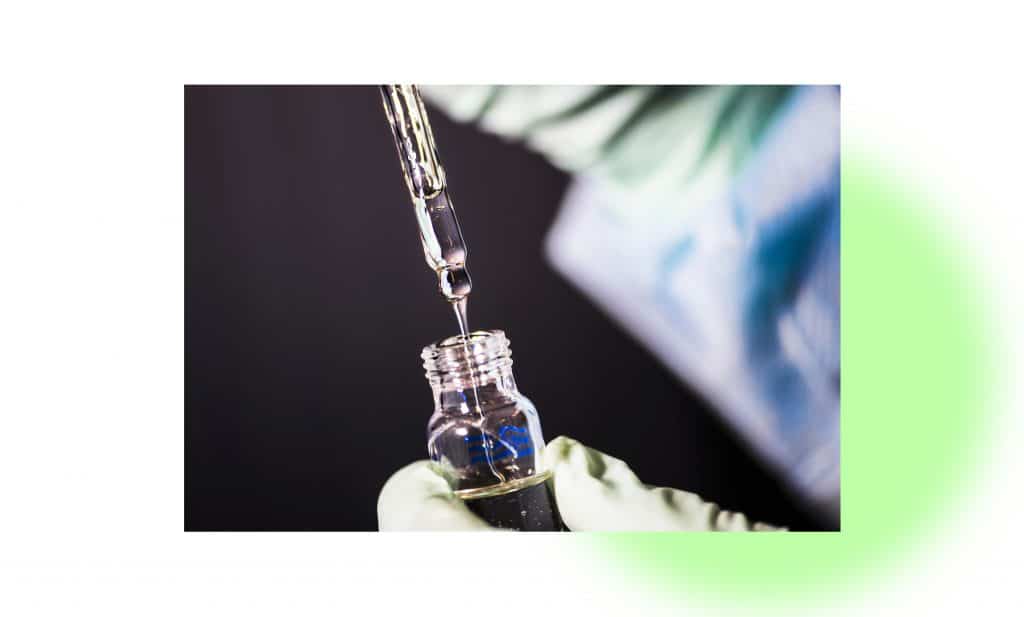 Do I Need a Coronary Calcium Score?
As with most technology, the cost of a coronary calcium score test is dropping, and doctors are more inclined to consider this useful diagnostic tool for people who may have a moderate risk of heart disease or whose heart disease risk is unclear. However, doctors are not on the same page about the appropriateness of this method in assessing risks. A 2007 recommendation by the American Association of Cardiologists states that measuring the calcium index "may be acceptable" in patients who do not exhibit symptoms of the disease and have an average risk (two or more main factors) of coronary disease, but not in low-risk patients (one main risk factor or none) or for the general population.
The NCEP/ATP III Guidelines have incorporated CAC test as a complementary test to modify treatment intensity because it's able to help doctors to make better decisions and target those people who may need medication to reduce risk or identify people with a CAC score of 0 who may be able to avoid medication.
According to the new guidelines, here are some groups where CAC test may be useful:
– People reluctant to begin statin therapy and those who want to understand their risk and potential benefit more precisely.
– People concerned about restarting statin therapy after stopping treatment because of side effects.
– Men ages 55 to 80 or women 60 to 80 with few risk factors who question whether they would benefit from statin therapy.
– People ages 40 to 55 with an estimated 10-year risk of developing heart disease between 5 percent and 7.5 percent, and risk factors that increase their chances of heart disease.
At the same time Heart Attack Prevention and Education (SHAPE) Guideline recommended taking this test for heathy men by the age of 45, and for healthy women by the age of >55.
Generally, a heart scan is not recommended for the following people:
People who already are known to be at high risk, because the heart scan is not likely to provide any additional information to guide treatment decisions
People who already have symptoms of or diagnosed with heart disease, because the heart scan will not help doctors better understand the disease's progression or associated risks
A significant drawback of this test is that the person is exposed to heavy radiation. A coronary artery calcium scan provides about 1 mSv, which is similar to the radiation from a mammogram4.
How to reverse the growth of the calcium index
As we have already said, a zero calcium index is considered optimal, which means the absence of plaques that can be detected. With a non-zero value of the calcium index, the situation is this: the larger it is, the higher the risk of developing a heart attack. You need to compare your calcium index with the range of values ​​observed in people of your age and gender and determined in percentiles. If your index is greater than or equal to the 75th percentile (that is, 75% of people of your age and gender have a calcium index lower than yours), we recommend that you begin to reduce the number of plaques in the coronary arteries as quickly as possible. This growth rate of calcined plaque indicates the presence of unstable plaques. If untreated, the calcium index may increase by 40 percent or more annually. With the help of active actions, you can reduce the growth rate of the calcium index to 10% or less, which was first demonstrated by Dr. Dean Ornish – he even managed to reverse this process due to a radical review of the diet5.
For example, one of the trials determined whether comprehensive lifestyle changes affect coronary atherosclerosis. During 1 year, 28 patients followed a low-fat vegetarian diet, stopped smoking, did stress management training, and moderate exercise. Moreover, their results were compared with 20 people in the control group. 195 coronary artery lesions were analyzed by quantitative coronary angiography. As a result, the researchers concluded that сomprehensive lifestyle changes may be able to bring about regression of even severe coronary atherosclerosis without using lipid-lowering drugs6.
Enhanced external counterpulsation (EECP)
In addition to non-surgical methods of treatment, such as following the diet and taking the food supplements described above, patients with heart failure have an original technique for reducing chest pain and improving heart function called enhanced external counterpulsation (EECP)78. This completely bloodless procedure involves the placement of air cuffs on the patient's legs, hips and buttocks. While he is lying on the couch, the cuffs are filled with air in a certain rhythm, which is set by the computer. In turn, the operation of the computer is regulated by the patient's electrocardiogram data received in real time. Cuffs are inflated only during periods when the heart muscle relaxes. Such periods are called diastoles. When the computer-controlled cuffs inflate, blood from the lower body moves to the heart. This FDA-approved procedure of treating certain cases of angina pectoris and heart failure contributes to the rapid development of collateral coronary vessels (minor coronary arteries that take over the functions of the main coronary arteries). In other words, EECP causes the heart to grow its own natural shunts.
This procedure seriously accelerates the natural process of creating a bypass (collateral) blood supply paths. As a result, during EECP, the heart receives full physical activity. Older patients with heart disease who had more time to create collateral circulation are known to have a reduced risk of death from a heart attack. Be as it may, thanks to EECP, patients have the opportunity to grow workable collateral circulation at any age. This procedure dramatically improves blood circulation. In the standard course of EECP, procedures are carried out for an hour, five days a week, for seven weeks. Both the FDA and Medicare, the U.S. federal program for insuring people over 65, have approved EECs in certain cases, such as some forms of congestive heart failure. EECP is the main treatment for heart disease in China9.
---
FURTHER READING