Smart medical record aimed to analyze your health data.
It's a doctor in your pocket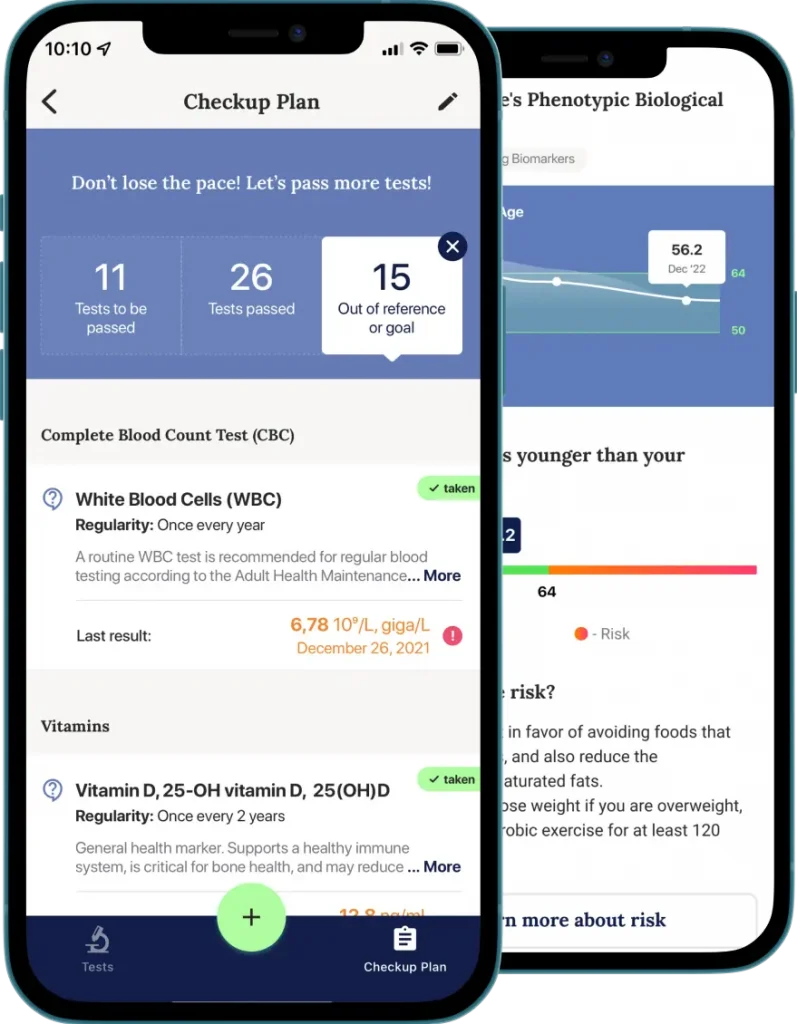 Key features
1
ELECTRONIC MEDICAL RECORD
You can fully control and manage all your medical records. And you can add home measuged tests like blood pressure, biometrics, glucose data, etc
Key features
2
HEALTH CHECKUP PLAN
Healsens checkup plan provides a comprehensive and personalized approach to preventive health maintenance. The program utilizes reputable medical guidelines, including the American Society of Clinical Oncology, the U.S. Preventive Services Task Force, and etc. These guidelines consider risk factors, benefits and harms of screening, and the latest research
Key features
3
HEALTH RISK CALCULATORS
Healsens uses clinical risk calculators to assess the medical history of its patients and takes into account additional risk factors to provide a more accurate risk assessment. With a focus on reducing stress levels, Healsens provides user-friendly information and practical recommendations that enable individuals to take control of their health.
Key features
4
ACTION PLANS
Healsens offers a clear motivation path for its users to choose a healthy lifestyle. By providing education, coaching, and personalized advice, Healsens helps individuals to understand the benefits of making healthy choices and encourages them to adopt positive lifestyle changes.
Discover your health status and quality of life with the SF-36 Health Questionnaire Survey.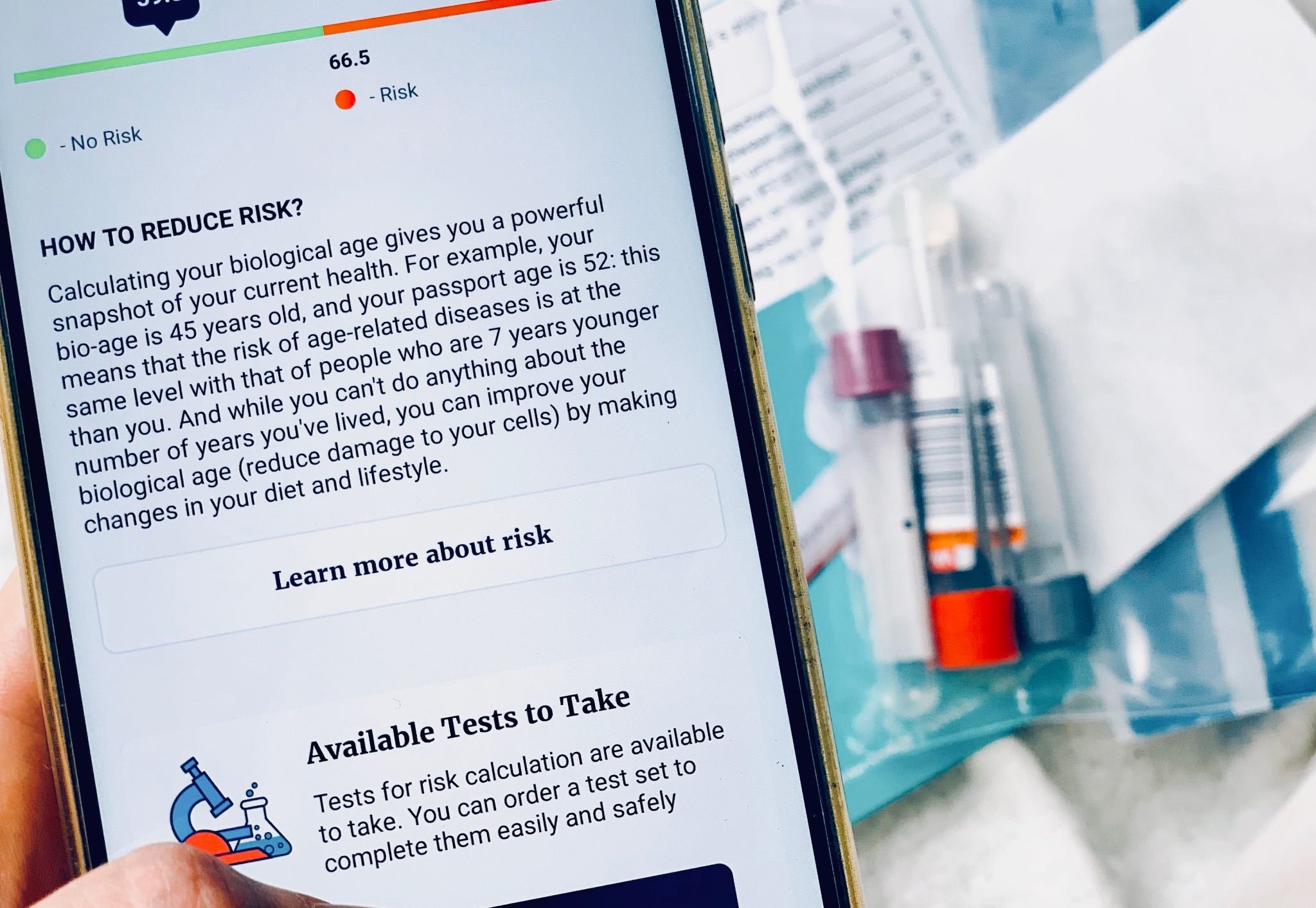 Did you know that you can determine your biological age through a simple blood test? While your chronological age is based on your date of birth, a biological age blood test measures various biomarkers to determine how well your body is aging. By taking this test, you can gain valuable insights into your overall health and identify areas where you
Read More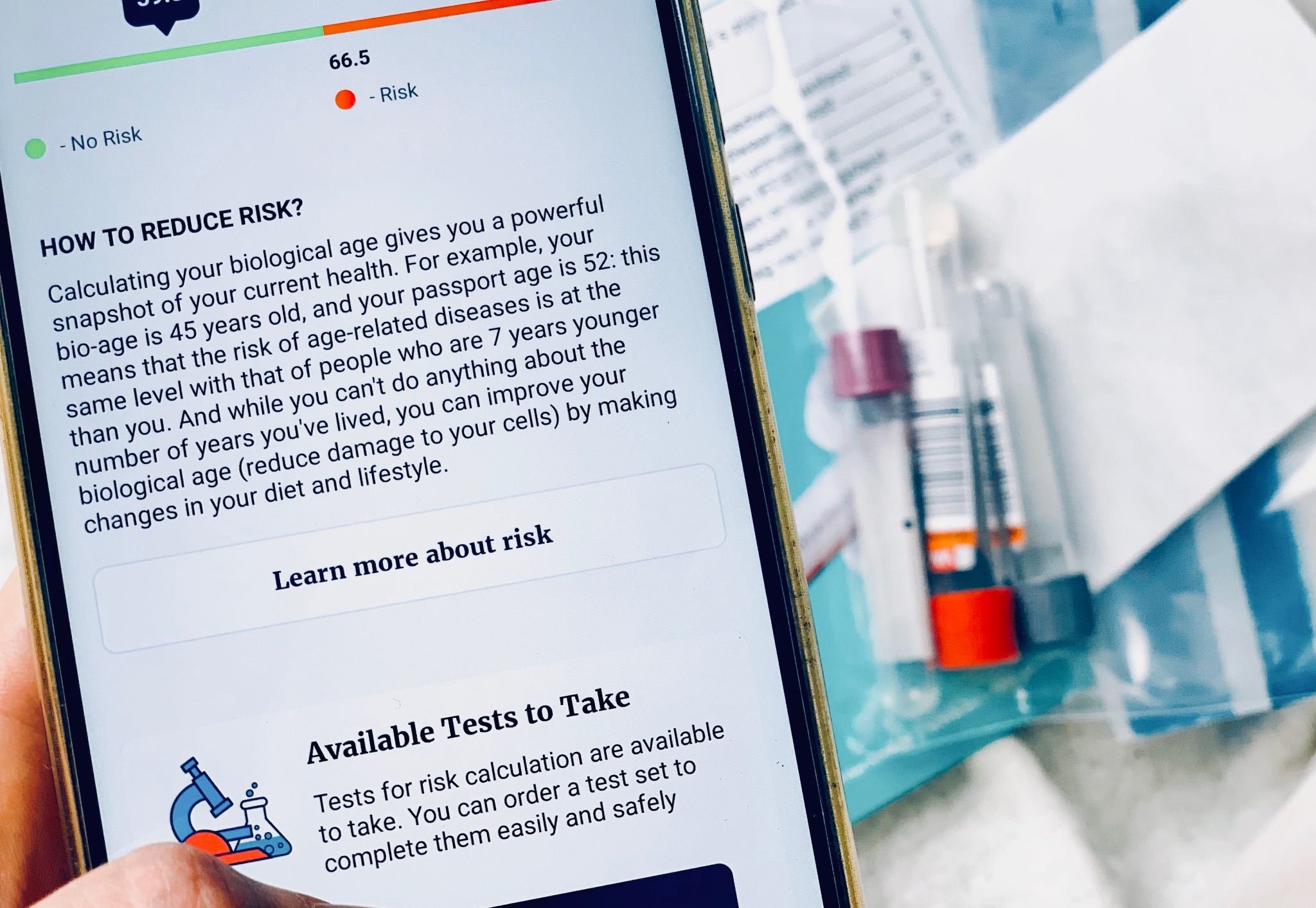 Did you know that you can determine your biological age through a simple blood test? While your chronological age is based on your date of
Read More
User stories
MARIAM, AMSTERDAM
''Keep all of your health records in one place that's organized and available to you online. Make a record of doctors recommendation during your visit not to forget about major recommendations. Our application's easy to use, with different options and customizations of the product to fit your needs and personal goals.'
User stories
MARIAM, AMSTERDAM
''Keep all of your health records in one place that's organized and available to you online. Make a record of doctors recommendation during your visit not to forget about major recommendations. Our application's easy to use, with different options and customizations of the product to fit your needs and personal goals.'
User stories
MARIAM, AMSTERDAM
''Keep all of your health records in one place that's organized and available to you online. Make a record of doctors recommendation during your visit not to forget about major recommendations. Our application's easy to use, with different options and customizations of the product to fit your needs and personal goals.'
User stories
MARIAM, AMSTERDAM
''Keep all of your health records in one place that's organized and available to you online. Make a record of doctors recommendation during your visit not to forget about major recommendations. Our application's easy to use, with different options and customizations of the product to fit your needs and personal goals.'